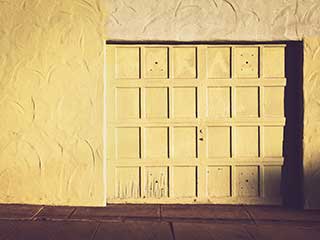 If your automatic door has become jammed, difficult to close or impossible to open, our California based team can fix the problem. We provide services 7 days a week and will prioritize your property if it's an emergency.
We can repair panels, springs, and openers of all types thanks to our years of experience and modern equipment. Our service range also covers the maintenance and installation of doors and openers.
Speedy Technician Response
No matter what your request is, you can expect a quick response on our part. Whether you have encountered a twisted roller or you're experiencing response trouble with your opener, we'll aim to get to you as soon as you need us.
Effective Solutions For Spring Problems
You can count on us to fix extension and torsion springs of all makes, designs and brands without exception. If your overhead door is out of balance, we'll run tests, make adjustments and restore your door to a smooth opening and closing in no time at all. If you're dealing with a greatly deformed or broken spring, rely on us to replace it with great precision. Whether we install a new galvanized torsion spring or a pair of extension ones, you can be certain that they'll be strong, durable and reliable. With accurate adjustment, your new springs should function smoothly for years to come.
Opener Repair And Replacement
Why isn't your opener working as usual? Often, the hardware parts are to blame. If there is a broken trolley or main gear, count on us for a quick replacement. We are equally good at eliminating serious issues with the motor and circuit board. If you have faulty safety sensors or a lost clicker, we will also get to the bottom of this and take measures to get your system functioning properly again. Our company works with all opener types and brands so you can rest assured that we've got you covered, regardless of your model and type.
We're Always Available To Speak To
It's easy to reach us and to get professional assistance quickly. We offer a 24-hour phone line so you can reserve an urgent appointment the minute you realize there is a problem. From repairing a bent track to replacing a completely damaged panel, we'll carry out the job with minimum hassle and without wasting time. You can expect excellent results with our installation and maintenance services too - from lubricating squeaky parts to making adjustments and conducting safety tests.
Contact Our Local Team Today:

Attention To Detail

Customer-Focused

Experienced & Local

Great Value For Money